Wedding of Rita and Michael was on July 8, 2007. It was a very hot day (34 degree !!), the ceremony & reception 're held at the marquee of Harbour Plaza Metropolis, Patio.
Before the ceremony, We took some pic. While they 're staying inside the coffee shop, I shot outside the window and used the reflection on the windows to see the marquee. I had to move around until I could get a nice reflection. I could feel that they are having a lot of fun even though I couldn't hear them through the windows.

An interesting shot during the get ready

A beautiful shot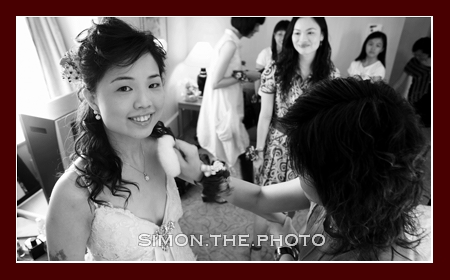 Groomsmen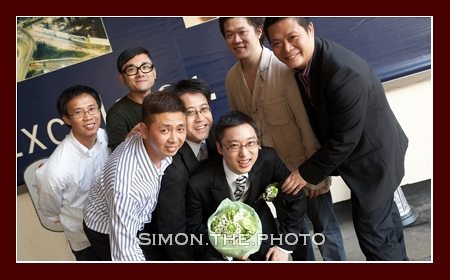 Happy moment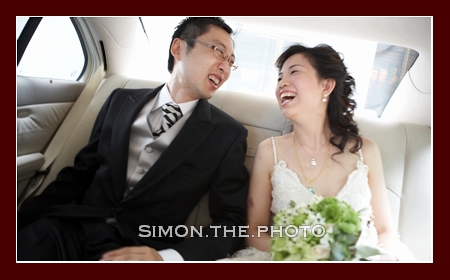 A moment after the tea ceremony at Michael 's family. I love the light from the windows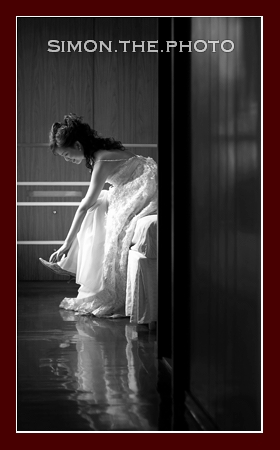 The wedding cake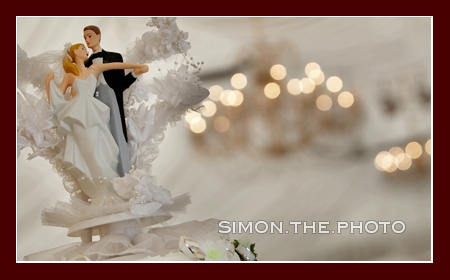 the same place of 1st photo above, but at a different angle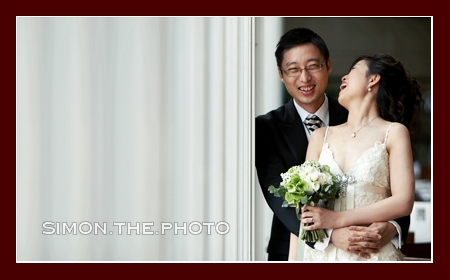 the bouquet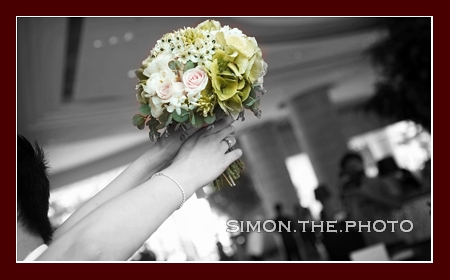 I love this shot, especially the motion of the dress. We 're almost finish shooting inside the hotel, when we walked through a corridor back to the marquee, I found the overhead light may work beautifully, so I ask Rita to dance (yes !! to dance) under it. And it works !!!!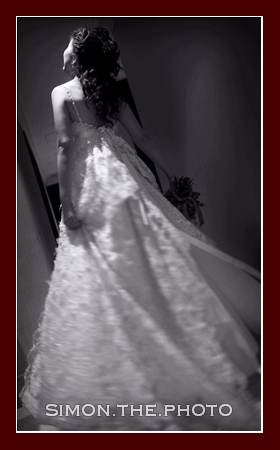 Just before the ceremony.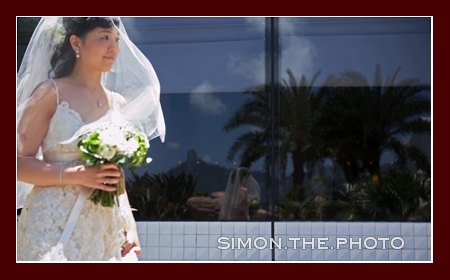 when Michael meets Rita … …., the story begins … ….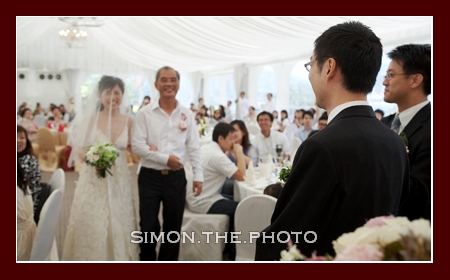 kissing the bride. I love the way they 're kissing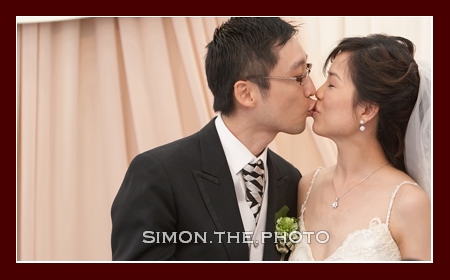 the reception venue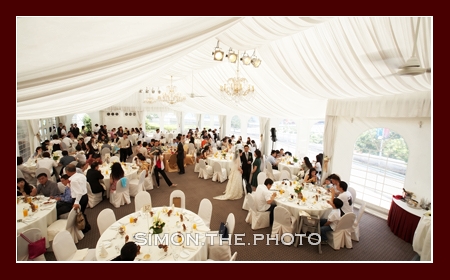 Behind the scene. To take the picture above, I climbed on a ladder to get a special angle.
Question: Where can you find a ladder?
Answer: You can always find a ladder behind the backdrop in most of the reception