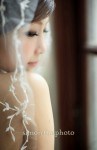 OK, after having stopped updating the blog for over 1 month, I decided to work hard updating it this week !!!!
Winnie and Jacky – nothing happier than having such a super nice and happy couple in a pre-wedding photo session.
Winnie – a beautiful girl that really knew how to smile in front of the camera. she made my works a lot easier on the day.
Jacky – an awesome guy !!! Enjoyed and very involved on the day.
location: University of Hong Kong, Sunny Bay, Central
love this set of photos as it has a large variety of shots – stunning bridal shot , funny moment, beautiful landscape and cool shots .. …
my fav shot of winnie !!!
the funny moment !!!! Yeah !!!!
beautiful landscape at sunny bay
it is cool, isn't it?
[……]
Continue reading … … they knew how to smile – winnie and jacky